Everyone will want to visit Japan at least once in their lives. When the opportunity comes, you must make the most of it! There are many places that you should visit while on vacation in Japan. Unfortunately, not all places can be visited within a week. However, proper trip planning will make the holidays feel maximum and enjoyable even if only for one week. I myself have been to Japan twice, each time I have always made a detailed Japanese itinerary so that no one is left behind.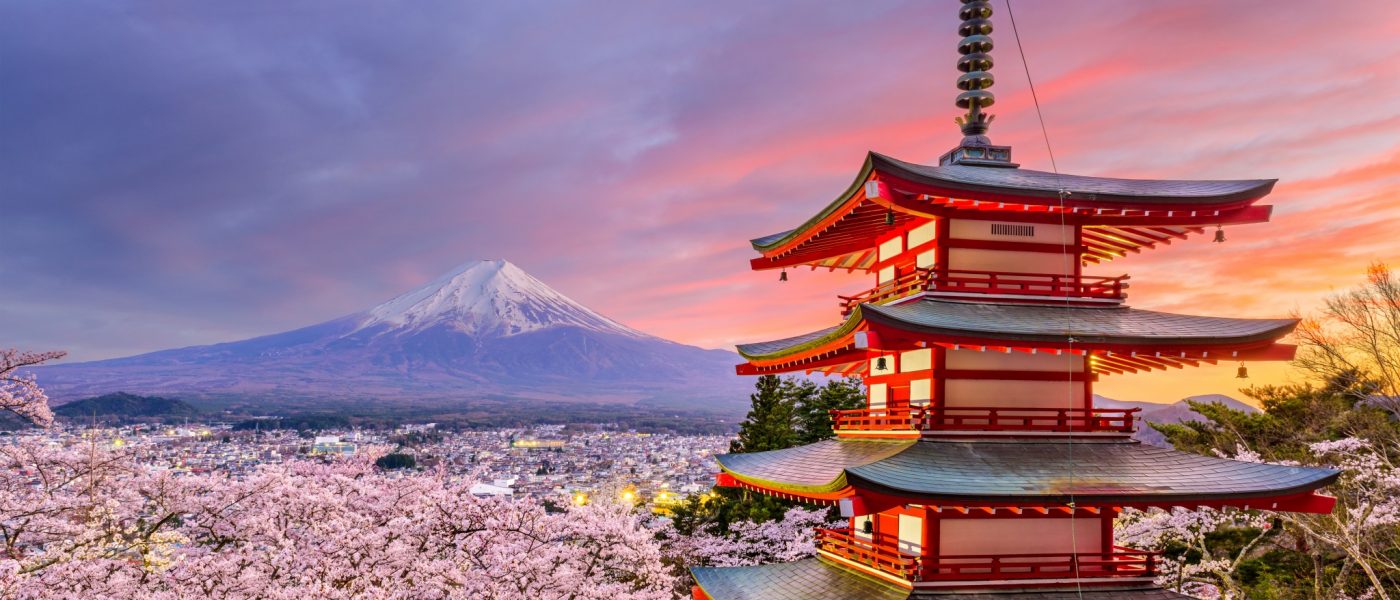 The following information is the most ideal Japanese itinerary that you can make a reference for a week-long trip in Japan. Starting from the recommendations of the most popular landmarks in Japan, culinary tourism spots, to unique entertainment for you who like Japanese pop culture.
First Day Japanese Itinerary: Shinjuku & Shibuya
The first day of arrival in Japan, maybe you do not have a complete day to start the adventure in Japan. Ideally, you will land in Tokyo, take a moment to arrange accommodation and take a break from a tiring flight. For those of you who arrive in Tokyo in the morning, a trip to Shibuya can be an agenda to start your search. Shibuya is famous as the largest and busiest street in Tokyo, Japan. Enjoy a variety of local hawker stalls, places to shop, until a wide selection of Japanese food restaurants. Be careful, don't get lost at the busy Shibuya road crossing.
For those of you who are looking for a hangout in Tokyo at night, visit the Shinjuku district. This location is indeed more lively and sparkling with various neon-lit buildings at night. This location offers a variety of shopping and eating places that are no less varied and crowded than Shibuya. There are lots of ramen shops, sushi, the best sureiku in Shinjuku that you can visit. Not only traditional restaurants, you also visit unique eating places, one of which is Robot Restaurant. In this restaurant Robot you are served by robots and not humans. Very unique experience right.
Second Day Japanese Itinerary: Tokyo Tower, Imperial Palace, Meiji Jingu, Senso-ji
On the second day, start your adventure in Tokyo by visiting various popular landmarks. Tokyo Tower is the first landmark you must visit. You can enjoy the beauty of Tokyo from the height of the observation floor, there are also restaurants, museums and souvenir shops. Not far from Tokyo Tower, visit the historic site of the Imperial Palace. This location is a Japanese royal castle complex that has stood since the Edo era. The castle is surrounded by a beautiful garden complex and you can explore it casually.
Still a historical site, continue your adventure to Meiji Jingu, one of the most famous temples in Tokyo. The Shinto shrine has a simple but sturdy design. The location is quiet and away from the crowd even though it is located in the center of Tokyo. To close your second day, visit Senso-Ji, the most popular Buddhist temple in Tokyo. This temple has a more lively building design and ornaments. Outside the temple, there are various hawker stalls and Japanese special food that you can try.
Third Day Japanese Itinerary: Harajuku & Akihabara
There are many interesting districts that you can visit in Tokyo, next there are the Harajuku and Akihabara districts which are a pity to miss. Visit Harajuku first, one of the most popular fashion districts in Tokyo. Not only fashion, this location has many unique art galleries that you can visit. Visit the famous Cat Street with a variety of beautiful cafes and unique clothing stores that you can only find in Japan. Don't forget to also visit Owl's Garden, an English-style cafe with owls that you can interact with. To buy a variety of unique equipment and snacks typical of Japan, you can shop at Daiso Store, Harajuku.
Towards evening, it's time to play at Akihabara. This district is a paradise for Japanese pop culture lovers (anime, manga, games). You can shop various comics, action figures, and original merchandise from your favorite animation at this location. There is also a row of maid cafes, arcades, and various other interesting locations that only exist in Akihabara.
Day Four Japanese Itinerary: Lake Ashi, Owakudani, Hakone Temple
Hakone is a small town not far from Tokyo that offers a variety of quiet tourist spots and away from the crowds in Tokyo. You can access Hakone by taking a train for approximately 1 hour. There are many ryokan (traditional Japanese inns) that you can stay in while in this city. Hakone is famous for its natural beauty and onsen.
Visit Lake Ashi where you can see beautiful views of Mount Fuji by boat. Not far from Lake Ashi, there is a Hakone Temple which is a shame if passed. Then visit Owakudani, the site of a hot tub formed by volcanic mountains. You can try eating the popular black eggs at this location. It is said that eating black eggs can extend life to 7 years.
Fifth Day Japanese Itinerary: Hakone Kowakien Yunessun
Hakone Kowakien Yunessun can be a complete one-stop refreshing spot. This location is the largest and largest hot spring park in Hakone. If you have more budget, you can also stay at this hotel as an option. There are various hot spring bathing facilities that you can enjoy at this location.
Starting from a warm swimming pool in a large indoor area, a red pool resembling red wine, a traditional pool in a beautiful outdoor area, and much more. Guaranteed to be satisfied all day spent at this location. But do not soak in hot water for too long, because it can cause dizziness and fainting if it is too long.
Once satisfied to enjoy the hot spring baths, you can enjoy western and Japanese dishes in the restaurant that has been provided. Spending a day at this location can be a tired release to continue the journey the next day.
Day Six Itinerary: Osaka Castle, Sumiyoshi Taisha, Dotonbori
Near the end of your visit in Japan, the next city you should visit is Osaka. This city is one of the popular tourist destinations in Japan. You can also order flight tickets to go home from Osaka International Airport. So no need to go far back to Tokyo. You can access Osaka by taking a train from Hakone which takes about 3 to 4 hours. Arriving in Osaka, search for lodging and immediately get ready to continue your city tour agenda.
Visit Osaka Castle, one of the landmarks of Osaka. This castle is included in the three most popular castles in Japan. The most beautiful if visited in the spring where cherry blossoms are in bloom. Then visit the Sumiyoshi Taisha temple, the oldest Shinto shrine that has ancient architecture with a quiet and shady complex. This temple is one of the famous temples in Japan that is included in the National Treasure.
To enjoy the rest of your first day in Osaka, visit Dotonbori, a shopping and entertainment center in Osaka. This location is most perfect to visit in the evening, because you can see a variety of vibrant neon billboards with a variety of places to eat and hang out. Dotonbori is the most perfect last location to celebrate your last night in Japan.
The next day, you can immediately prepare to go home leisurely to Osaka International Airport. If you only get a flight from Tokyo, you have to get up early to take the train to from Osaka to Tokyo which takes about 5 hours.
That was the Japanese itinerary for 6 days travel in Japan, with an extra one day to go home. You can use this plan as a reference if you only have 7 days to vacation in Japan. This itinerary can also fit your Japanese visa requirements.